ISO management system standards usage continues to rise
Why getting your company ISO Accredited with CDL Group Ltd is more important than ever
Post taken directly from the ISO Website showing why ISO Accreditation is becoming more and more
integral for productivity and meeting the needs and demands of the market
The number of valid certificates to ISO management system standards (MSS) rose 8 % in 2016 compared to 2015, according to latest figures of the ISO Survey.
The ISO Survey is an annual survey of valid certifications to ISO management system standards issued by accredited certification bodies worldwide. It is the most comprehensive overview of certifications to these standards currently available.
A total of 1 643 523 valid certificates were recorded across nine standards compared to 1 520 368 in 2015 (an increase of 8 %), with a further 834 certificates across two new additions to the survey bringing the 2016 total to 1 644 357.
The ever-popular ISO 9001, Quality management systems – Requirements, and ISO 14001, Environmental management systems – Requirements with guidance for use, were up 7 % and 8 % respectively, with 1 106 356 and 346 189 certificates issued, while more recent additions to the survey, such as ISO 50001 for energy management and ISO/IEC 27001 for information security, rose by 69 % and 21 % respectively, amassing 20 216 and 33 290 certificates worldwide.
For the 2015 versions of ISO 9001 and ISO 14001, the survey contains separate tables to show how many of the certified organizations have already taken the step of updating their certification to the newest versions.
Two additional standards were included in the ISO Survey this year – ISO 28000, Specification for security management systems for the supply chain, and ISO 39001, Road traffic safety (RTS) management systems – Requirements with guidance for use – due to data from accredited sources now being available.
As ISO does not perform certification, the figures in the ISO Survey represent the number of valid certificates reported to ISO by accredited certification bodies as at 31 December 2016.
Link to the full findings can be found on this link https://www.iso.org/the-iso-survey.html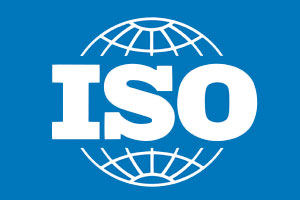 For our hassle free online service please visit https://www.cdl-group.co.uk/services/certified-online-management-system and get in touch!