Non-Destructive Testing (NDT) Services
What Is Non-Destructive Testing (NDT)?
NDT is an analysis used within welding industry to evaluate the properties of a material, component, structure or system for characteristic differences or welding defects. This testing can be conducted at the fabrication stage and in service for monitoring purposes.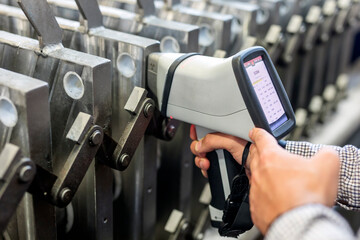 NDT Services testing methods
We provide a vast range of testing, including, but no limited to:
Visual Inspection (CSWIP & PCN) – MPI (Magnetic particle Inspection) – Dye Penetrant Testing – Ultrasonic Testing – Radiographic Testing – PMI (Positive Material Identification) – Borescope
All of our NDT Services are can be carried out in-house or the customers' site, our NDT technicians travel nationwide with all the equipment necessary for the test you require.
About CDL Group
CDL Group is a well established business that has been in operation for nearly a decade. Being an industry leader we have assisted thousands of businesses to achieve certification, throughout the UK & Ireland, also internationally. These businesses have stemmed from all types of sectors, providing them with service, quality, and value with every step of the way.
Our staff have been hand-picked and all have come from backgrounds that specialise within the industry. We aim to make your process as straightforward as possible, offering knowledge and support every step of the way.
To find more information about our services you can contact us on;
Email: Info@cdl-group.co.uk
Phone: 01686 806677