Celebrating 10 years of Certification, testing, and training
How it started:
Founded in 2013 by Eddie, a seasoned professional with a background in the steel industry. CDL Group emerged as a pioneering consultancy service, initially focused on assisting businesses in achieving EN-1090 certification and CE marking approval. CDL Group has since expanded its offerings to include ISO systems, welder coding, and NDT services. We are proud to have served businesses from over 15 countries worldwide, these businesses are of all magnitudes and industries.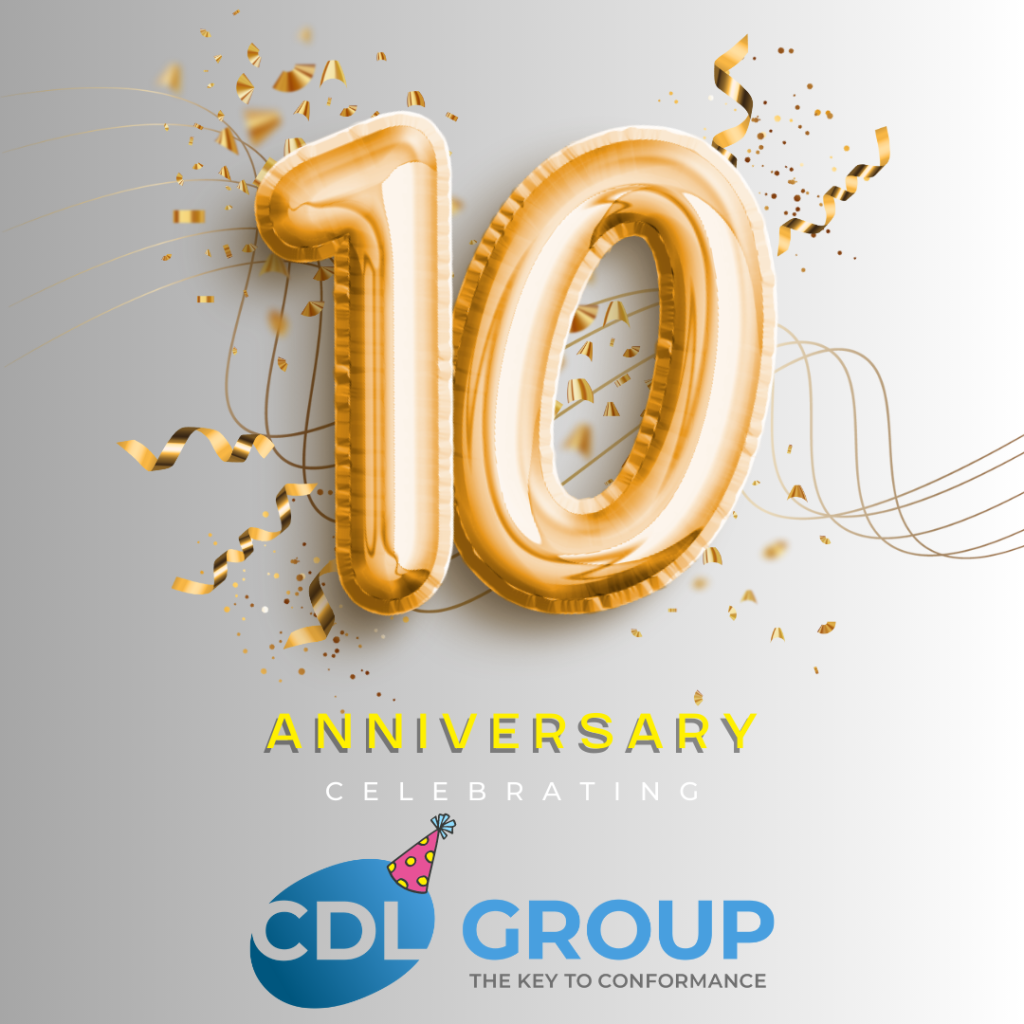 With a commitment to excellence, CDL's mission is to bridge the gap within the market offering quality, service, and value for straightforward certification. The mission attracted more clients, leading to the recruitment of a dedicated team and the establishment of offices in Ireland, the North East, South, and the headquarters in Mid Wales.
CDL Hosts frequent RWC (Responsible Welding Coordinator) courses across the UK. This commitment to education remains a core aspect of CDL's mission, and the company continues to conduct these courses regularly.
Recent Achievements:
In recent years, CDL has reached significant milestones that highlight its growth and impact within the industry. With a remarkable issuance of over 3000 certificates, CDL has solidified its reputation as a leading provider of certification. Not only has CDL helped numerous businesses achieve compliance and industry standards, but it has also undergone a transformative journey itself.
Since Senior Weld Inspector, David, CDL Group has experienced a tremendous boost. David's unwavering dedication led to his attainment of the prestigious CSWIP 3.2 Senior Welding Inspector qualification. David's expertise and contributions have further strengthened CDL's position as a trusted authority in the field.
In line with its achievements, CDL Group recently underwent a refreshing rebranding process. A revamped logo now represents the company's evolution and commitment to innovation. Furthermore, a refreshed website provides a user-friendly platform for clients to access valuable information, services, and resources.
We have issued over 3500 certificates to businesses in 15 different countries worldwide! ISO systems are suitable for all businesses, no matter the size of the business or the scope.
CDL Group celebrates 10 years with heartfelt gratitude to clients, partners, and team members for their instrumental support. We remain steadfast in our dedication to delivering exceptional service, expanding our capabilities, and driving industry advancements.
Client Success Story:
A Huge congratulations to South Wales have recently just passed their CARES Audit with ZERO non-conformances, this is a huge achievement, we eagerly look forward to witnessing their continued growth and success in the future 🎊👏 🏆
South Wales Steel – ISO 9001
CDL Group Ltd were a real help throughout the implementation of the system, from start to finish. Eddie and his team assisted us greatly which we are more than grateful for, implementing the system was very straightforward and the inexpensive method of remote auditing really helped guide our decision to use CDL Group's services. Having used other ISO Auditing Bodies in the past, there was no comparison. CDL are a breath of fresh air in their industry! The system has made the business more focused on the most important of the aspects of our model, the quality of the businesses service is really important to us, ensuring the quality of our service is maintained to the highest level.

Richard Edwards – Managing Director