ISO 27001 Information security management
Protecting your data and reputation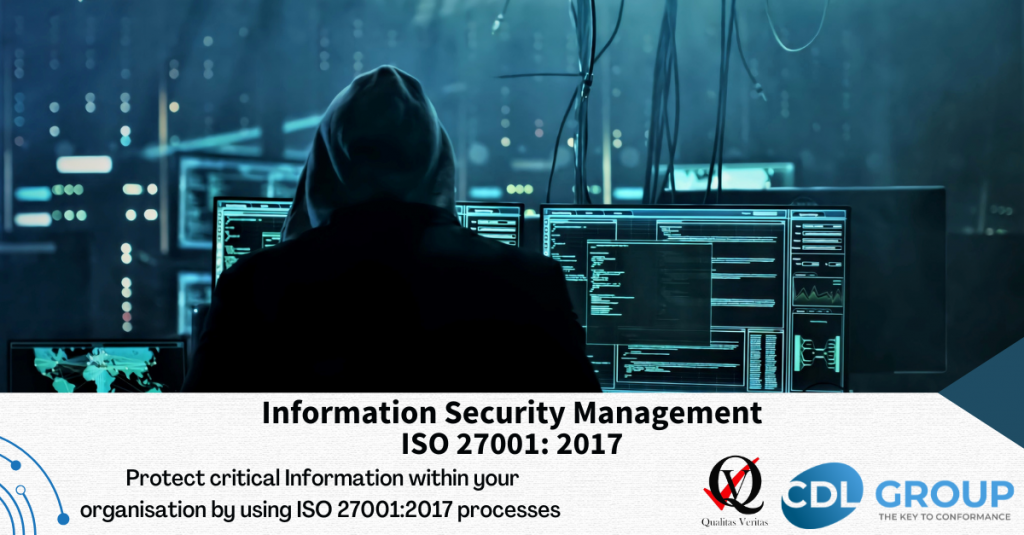 This ISO standard demonstrates that your organisation has risk-based procedures in place to better manage the security of your information assets. Continuous assessment of risks will better your organisation by seeing effective information security controls to eradicate the threats posed which could cause major damage to your reputation. In the last 20 years technology has expanded greatly, alongside this comes the increase of threats posed to your business, companies of any magnitude experience these threats. These are household names that have recently experienced cyber attacks NHS, British Airways, and Tesco.
What is this standard?
This standard provides organisations to create a framework for information security management, which can help an organisation to protect information from hacks, cyber attacks, theft and data leaks by using procedures for constant improvements and maintaining effective practises.
Unfortunately these are not the only methods of data leaks, processes will also need to include physical, human and technical aspects of the organisation, maintaining the protection of both digital and physical assets are often forgotten about.

Frequently Asked Questions
Is ISO 27001 a legal requirement?
ISO 27001 is not legal requirement, however, for businesses who frequently process and store date this is a highly advisable investment. implementing this standard will help protect against information security risks, additionally some tendering contracts and suppliers will specify certification for this standard is Implemented.
How long can certification take?
From first enquiry to certification can be achieved within 5-7 working days by using our Express TPS, this helps you Implement the system in a fraction of the time, If you currently do not have a manual in place then this can take around 45-60 days, which is far to time consuming and less efficient than purchasing a complete manual.